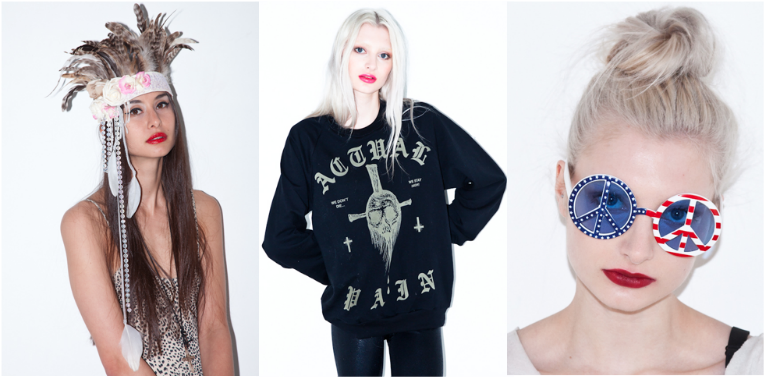 All from Bitching & Junkfood.
I am obsessed with the online store Bitching & Junkfood. If you haven't heard of them already then I suggest going to their website. They sell the most amazing shorts. I already own one pair of the black cross shorts.
I have no idea where I would actually wear the headdress as I'm not going to any festivals but I still feel like I need to buy it. I just need to come up with an excuse to justify why I need it so badly.
I ordered the Peace-Out sunglasses earlier today. Once again I have no idea when or where I'm going to wear them but I just couldn't help myself. I feel obliged to buy anything with stars and stripes on it. Not just because I love the print but also because I love America. I am determined to live there one day.