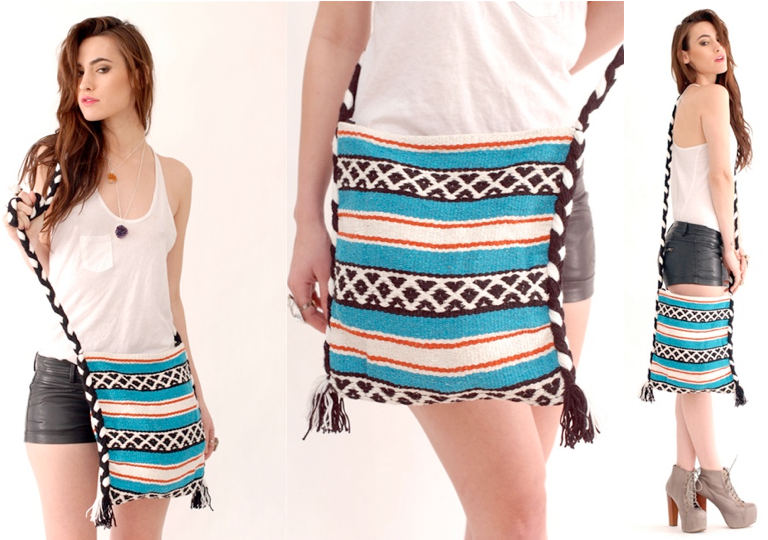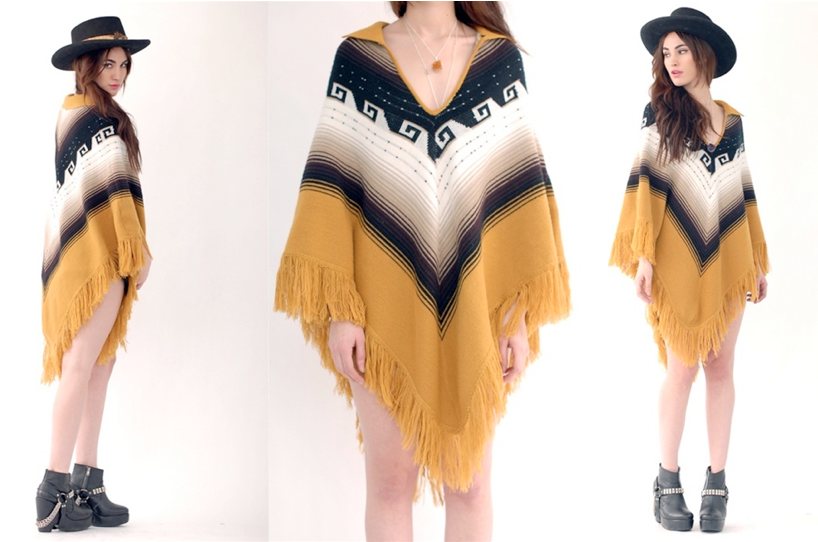 Within the past week I have discovered the most amazing online store. It's called
Spanish Moss
and they sell both new and vintage clothes. Pretty much all the new clothes are by my favourite brands and the vintage ones are just beyond amazing. I first came across this website after watching the film Monsters and wanting the Mexican style woven bag that the main character, Samantha, carries. I know it's a very odd film to get style inspiration from but I loved Samantha's whole outfit.
Anyway, after searching on Google for a while I came across Spanish Moss and then found the exact bag I had been looking for. I then, out of chance, decided to look through their vintage section for a poncho and I found some amazing ones to choose from. The one above is my favourite.
After a few days of attempting to save my money whilst hoping that no one else will buy the one of a kind poncho or all of the bags in stock, I finally bought them both. I really think my boyfriend is starting to worry about the direction my style is heading.