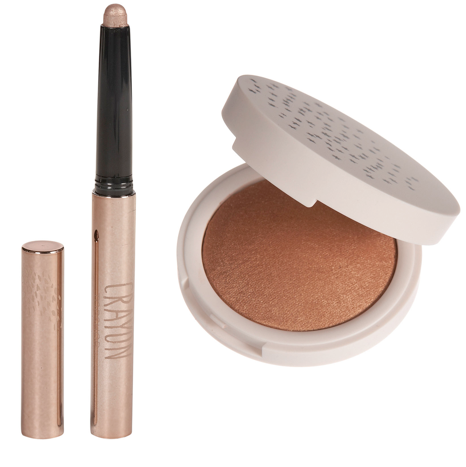 Before yesterday I had only ever purchased eyeliner from Topshop's make-up collection but yesterday I decided to try out some more. I ended up buying the eyeshadow crayon in the shade 'Equinox' and the highlighter in 'Sunrise'.
The eyeshadow glides on effortlessly. It's literally the easiest eyeshadow to put on. Just one coat of it makes my eyelids look metallic and bronzed but if you really want the gold to show then you just need to put another coat or two of it on. The highlighter is also just as simple. After putting on my usual bronzer I go over the top of it with the highlighter to give my skin more of a natural and shimmering glow.
I am so impressed with Topshop's make-up. It's not overly expensive and is definitely worth every penny.