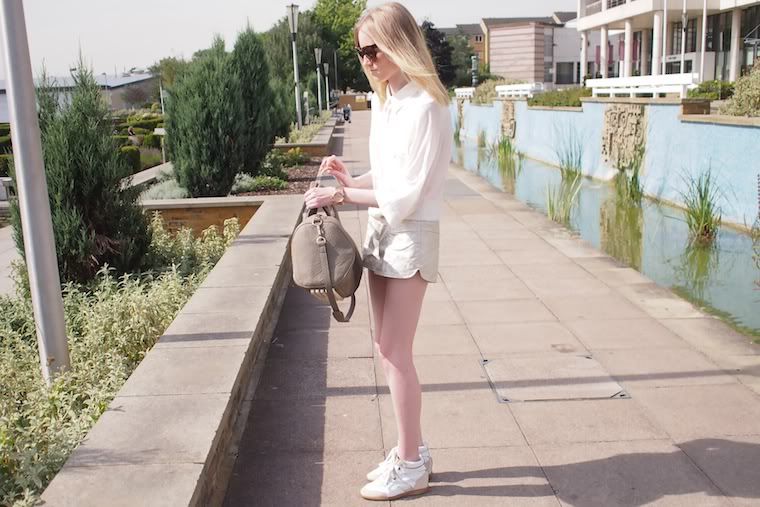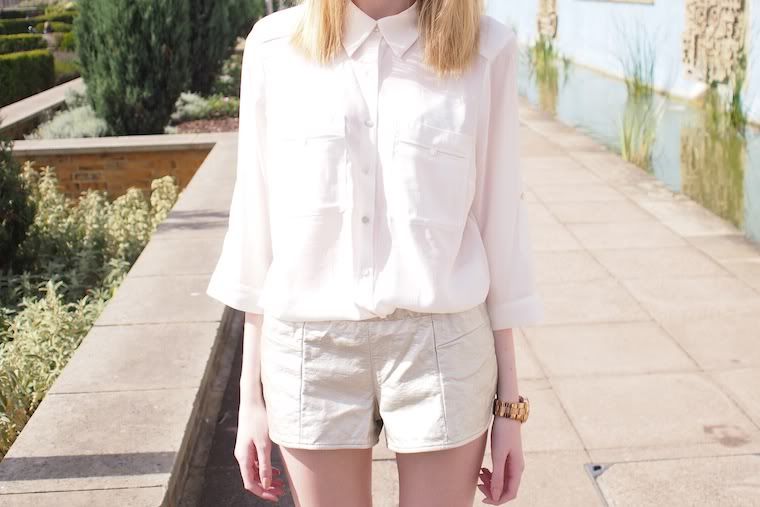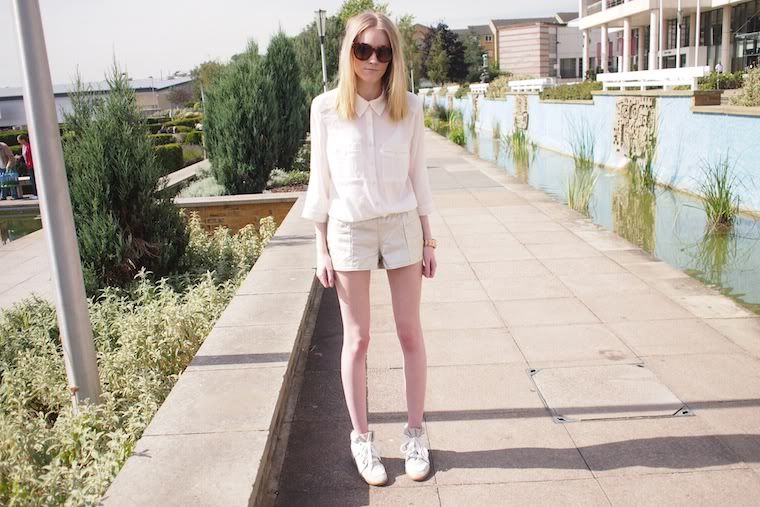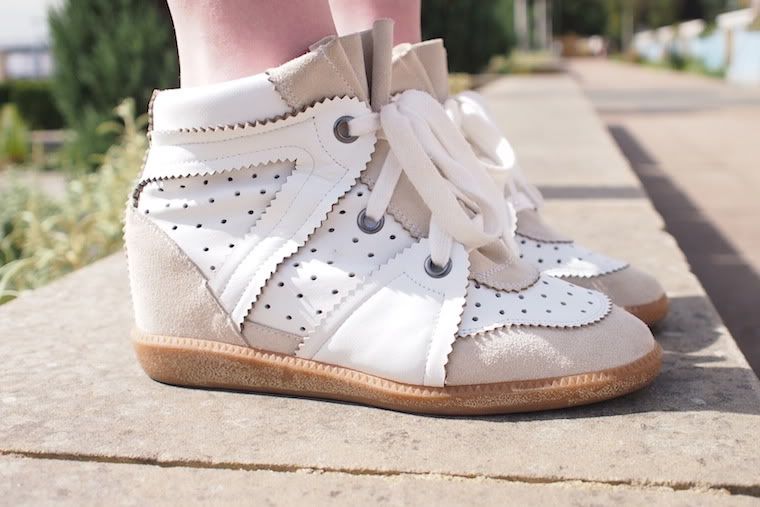 H&M blouse,
Topshop shorts
,
Isabel Marant sneakers
,
Alexander Wang bag
, Céline sunglasses,
Michael Kors watch
.
I was a bit unsure whether to completely go with the sporty vibe of these shorts or play it down a little. Instead I ended up trying to do both. I knew immediately after buying these shorts that I'd end up wearing them with my Isabel Marant sneakers. Wearing them with a perfectly white blouse was an idea that came to me a little later on. I also paired them with my Céline Audrey sunglasses and Alexander Wang Rocco which both seem to come with me near enough every time I leave the house.